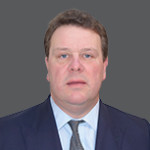 James Wakefield
Non-exec Director & Chairman of the Board
James is an experienced private equity investor having spent almost 30 years in the industry.
His vast experience ranges from chairing a number of successful Board teams, investment committees and being involved with originating/executing new transactions, portfolio management and fundraising.
James has been Chairman or Non-Executive Director of over 30 companies of varying sizes/stages of development across a wide range of sectors.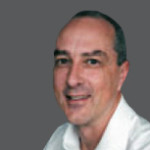 Graham Mullis
Chief Executive Officer
Joined Lab 21 January 2008
Over 25 years in healthcare; pharmaceuticals & medical devices
Internationally experienced leader with multi-disciplinary background
Both public (FTSE 250 & NASDAQ) and private companies
Experienced in M&A activity and MBO
Lived & worked in US and Singapore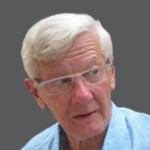 Dr Andrew Heath
Non-exec Director
Dr Heath is a healthcare and biopharmaceutical executive with in-depth knowledge of US and UK capital markets with international experience in marketing, sales, R&D and business development.
He is currently Deputy Chairman and SID of Oxford BioMedica plc, a director of IHT LLC and Anew Inc.
From 1999 to 2008 he was CEO of Protherics plc, taking the company from 30 to 350 staff and managing its eventual acquisition by BTG Plc for £220 million.
A former director of The Bioindustry Association, Dr Heath earlier served as Vice President of Marketing and Sales, for Astra Inc. in the US after a career in clinical and academic medicine at Vanderbilt University.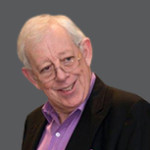 Alan Howard
Non-exec Director
Alan's health care career started 40 years ago when he joined Medtronic Europe in Paris as the first Legal and Regulatory Director, a position he held for 8 years.
He has been actively involved in the early stages of the EU's development of the Medical Device Directives as well as the European compliance with the 1976 Device Amendments and the FCPA.
Early 80s he became an independent consultant in European device regulatory affairs which led to the creation of MTCE , the first pan European full service medical device consultancy.
MTCE was acquired by Quintiles in 1996 and he served as the President of Quintiles Medical Device division.
Alan acted as honorary counsel to the European Society of Cardiology from the late 80s and in 1998 became the CEO. He held this position for 10 years.
In 2009 he moved to the European Society of Medical Oncology and retired in 2014.
Alan currently consults with select business groups on the legal and professional impact of the European Sunshine Legislation on HCPs and HCOs.
Ed Snape
Non-exec Director
Ed has over 35 years of experience in founding, investing in, and guiding the development of many public and private healthcare and specialty materials companies.
Ed holds several patents in the advanced materials field where he has pioneered various technological innovations and authored numerous technical papers.
He has been a recipient of several awards in the material sciences industry, including the AB Campbell Award and the Hunt Silver Medal and received BS and PhD degrees in metallurgy from Leeds University, England.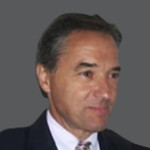 Jean-Pierre Crinelli
Non-exec Director
One of the founders of Novacyt in July 2006.
30 years in the car and electrical components industry (various functions/M&A/business restructuring).
Of which 10 years Outside France: Singapore, North America, Belgium and Italy.